MEET YOUR DOCTOR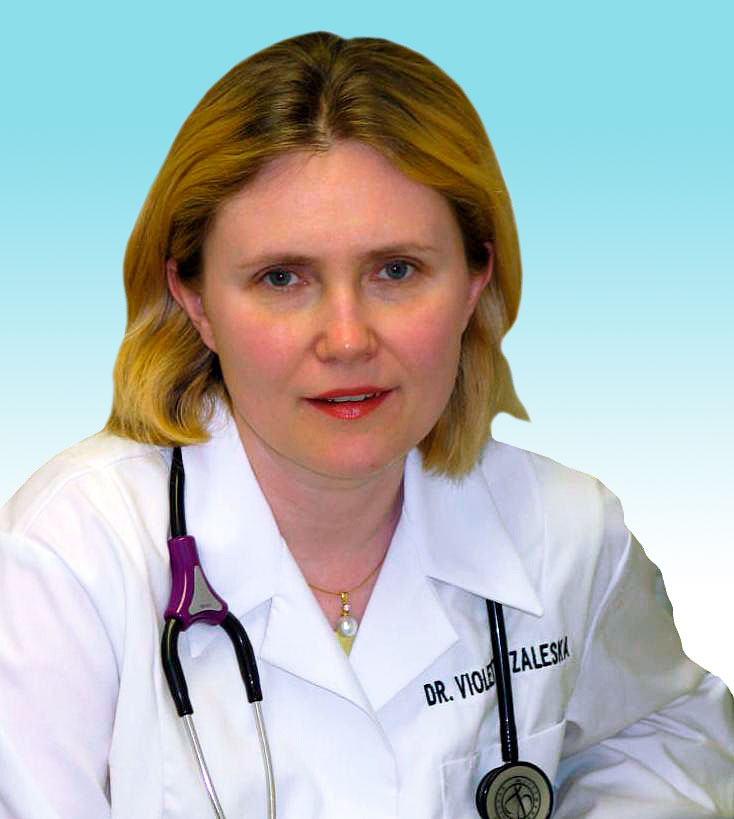 Dr Violetta Zaleska is board certified by American Board of Allergy & Immunology and a member of American Academy of Allergy, Asthma & Immunology. She completed her specialty training at University Hospital SUNY at Stony Brook and has been practicing in the field of Allergy/Immunology for last 20 years.
We follow current testing methods and treatments endorsed by American Academy of Allergy, Asthma & Immunology but we respect patients preference for alternative medicine and will incorporate it into the treatment plans. All members of our staff strive to provide excellent care and make your visit to our office a very positive experience. Special attention is given to our youngest patients. Child friendly waiting room and exam rooms make the visit pleasant for kids and parents.
We offer evening and Saturday appointments and our offices are easily accessible by car and public transportation. Please contact us at 718-349-6160 or 973-474-2505 to make appointment or if you have any questions.